Space Ranger Transport
Silverhawke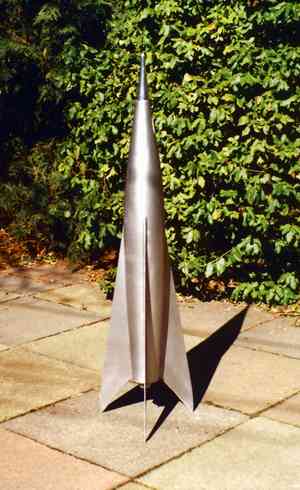 I've always liked the look of the Hawk anti aircraft missile, so this was an evolution I call the Silverhawke but didn't know why I preferred 3 fins rather than the 4 of the Hawk. Then I viewed the Rocky Jones Crash of Moons video and realized that the Space Ranger transport may have been what was really in the back of my mind. This rocket is designed to use the interchangeable motor mounts, 1x24, 1x29 and 1x38 mounts are practical. This rocket has been flown on E15-4, F25-4 and G40-4 motors. A different nose cone than the one shown here is used.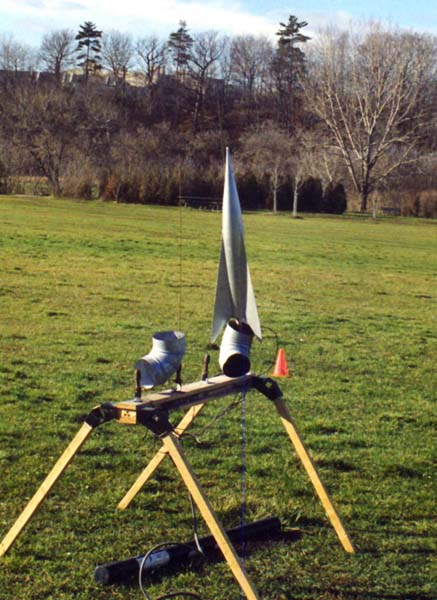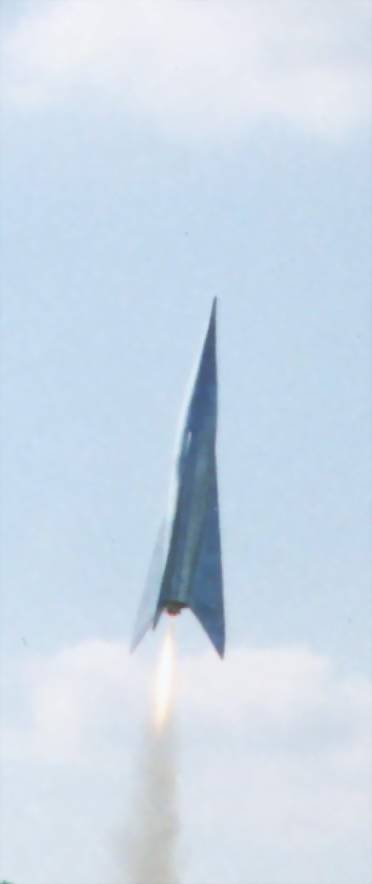 E15-4
Specs:
Height: 36 inches
Dia.: 3.9 inches
Weight: ~400 grams [w/o motor cart.]
Price: $TBA US
because of currency flutuations
.